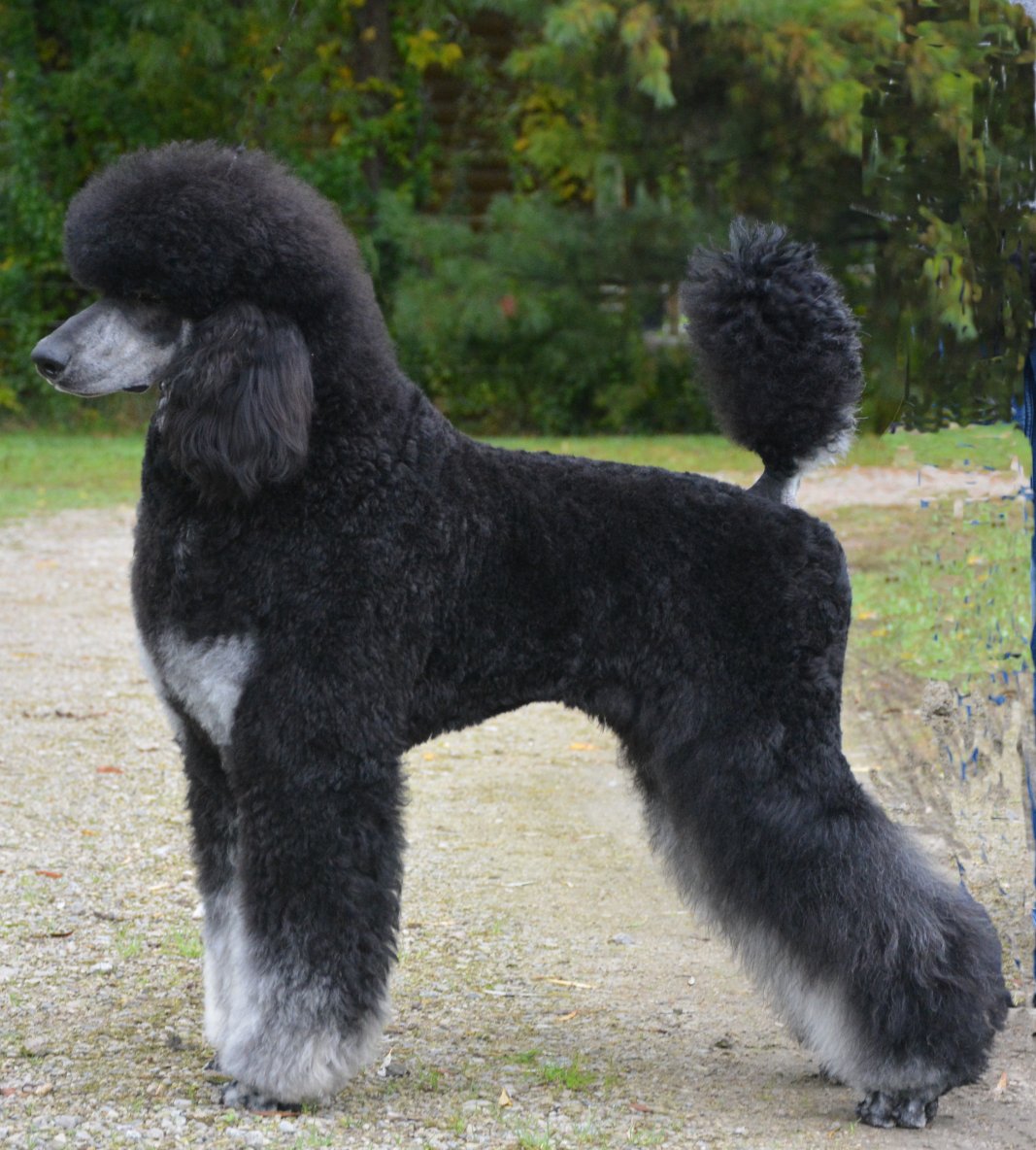 Grand Ch. El Silencio's Panache N'Co.
To be added to our waiting list a  $100 deposit will required.  Deposits can be made from our Good Dog Payment badge.  Buyers responsibility for any and all fees associated with payment. Deposits are non-refundable and will be applied to final amount.  When puppies reach 4 weeks of age another $400.00 deposit will be required. And final payment due upon pick up.  First come first serve.  We at N'Co. Poodles reserve the right of first choice or choices.  If we decide not to choose you will move up on the list. The list is not litter specific.   You can also delay until a better season others will then move up on the waiting list.  All puppies are sold on a AKC Limited Registration for $2500 and papers will not be given until proof of spay/neuter and also comes with a Spay/Neuter Contract unless otherwise specified and agreed upon.  We do not donate puppies to individuals.  You must fill out a puppy application and be accepted as potential owner prior to being added on the waiting list. We do NOT sell to doodle or merle breeders.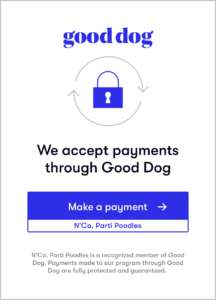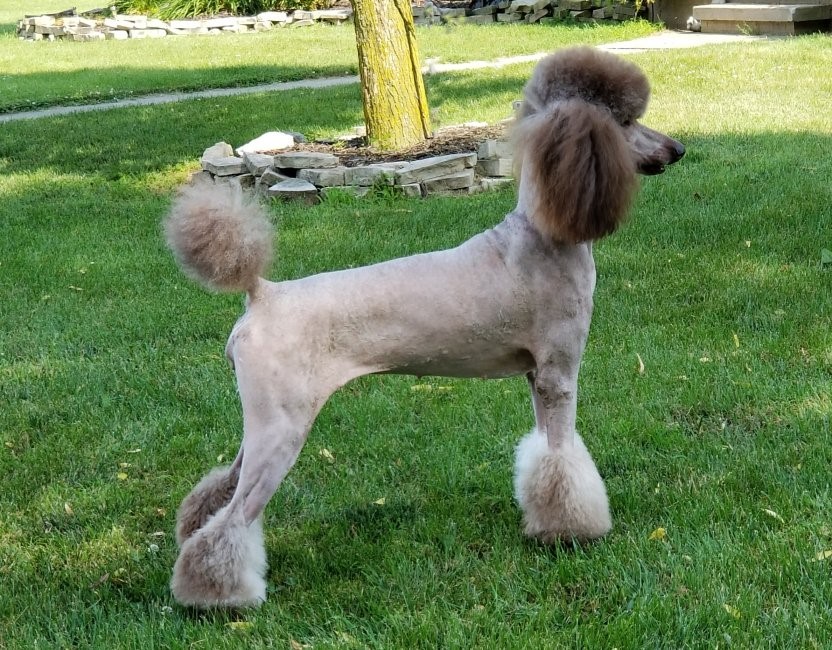 Godiva N'Co.
TAKING DEPOSITS ON OUR LITTER DUE IN THE FALL BY PANACHE AND GODIVA. THIS WILL BE GODIVA'S LAST LITTER. EXPECTING PARTIS,PHANTOMS AND SOLIDS
N'Co. is a small breeder where all our puppies are raised in our house. Each puppy is given individual attention from the time they are born. They are introduced to the clippers and blow dryer, nails being done etc. They are lead trained and WELL on their way to being house broken. Each puppy has been to the vet and given a extensive health exam and have been given their first set of vaccines. Each puppy is temperament tested and put in several different situations to see their response. The Sire and dams to our litters have been Health checked. Either the sire or dam is a UKC CH or Grand CH. or have a performance title. The health testing goes beyond just a visit to the vet for the sire and dam. This includes DNA genetic testing and OFA on hips and eyes. We also do VGL testing. Here is a description written by Natalie Green Tessier on the subject. If you want to learn more on VGL you can also go to Betterbred.com * Many breeders naturally think of DNA testing as mutation related. We look at DNA, and we find the "bad" or faulty genes and then eliminate them, right?
That's not the only way to use DNA. Genetic data has long been used in a very different way – to identify relationships and analyze populations.
We purebred dog breeders work with limited gene pools. Some are large, some are small. Some have lots of breeding dogs, some have few. Some have lines that are quite different, some have mostly one large family. These different scenarios are called "population structure."
We can see a lot in large pedigree database, and with pedigrees we can make some estimates about how similar dogs may be genetically and how inbred they may be. However, pedigrees do not account for differences between two siblings, when in fact they can have a range of similarity.
Have you ever noticed how one grandchild looks like one grandparent and another looks like a different grandparent? That's because grandchildren do not always inherit 25% of the genes of each grandparent. They do inherit 50% of each parent, but that 50% is not guaranteed to be 25% each of that parent's parents. It could be 35%/25% or 40%/10%.
If we consider that this can happen at every generation, we can see that two lines from the same ancestors can be very much the same depending on which puppies were chosen along the way or quite different.
Some people think what this test does is only estimate inbreeding. Inbreeding is only one aspect of breeding. Experienced breeders know that the most important variable in inbreeding is which ancestors are being inbred on – and breeds with major genetic bottlenecks can easily make those bottlenecks more severe without knowing it. Narrowing a gene pool somewhat is fine – that's how we developed breeds. But we all know there's such a thing as too much of a good thing. After generations of a closed gene pool pedigrees don't offer a detailed enough picture of the actual inbreeding of any pair. You may think you are outcrossing when you are not. You can even pick a nice line breeding that gives you the qualities you want to double up on but is not actually as close a breeding as you think. But only with DNA data.
So while this method can be used to lower inbreeding, it really is more of a breed management tool. It does not include testing for mutations – in fact the markers it uses are specifically chosen for not being associated with specific traits because those markers give us a better picture of existing diversity in the breed and genetic relationships between two dogs, or each dog and the rest of the breed.
That doesn't mean mutations aren't important – they are. We still have to test for known mutations and carefully make sure no affected dogs are produced, but good breed management alone can help prevent the rise in frequency of new recessives and also help make sure we don't lose existing diversity by eliminating carriers too enthusiastically.
In order to understand the power of the method, the benefits of this method, you have to look at DNA testing a whole new way.*